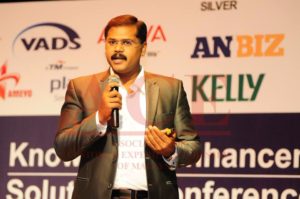 Jeffrey Rakesh is a Peak Performance Strategist & his mission is to provide these tools to everyone who needs to transform themselves in any area of life. In the last 6 years, he has served thousands of people & helped them overcome their inhibitions. He has created breakthroughs for his clients to achieve their goals by breaking their own barriers & limiting beliefs.
As a Performance Coach, he has provided coaching services to some of the renowned people across the country in the field of Business & Politics. As a Life Coach, he has served hundreds of people in his one to one sessions & helped them discover a new perspective of life, be it in any area of their life – Financial, Physical, Emotional, Relationship, Spiritual, Business, Career.
He is a certified NLP Master Practitioner. He has a successful track record of over 16 years in Domestic & International Business Development, Business Consulting & Coaching at senior levels. His experiences in this journey across diverse set of organizations, culture & people makes him a catalyst who enables people to reach their fullest potential, thereby helping them achieve their goals. He has travelled & worked with people across Singapore, Malaysia, Indonesia, Thailand, Vietnam, Sri Lanka, Cambodia, UAE for various assignments.
He is a firm believer that every human being has so much potential which remains untapped unless discovered. The only reason that sets successful people apart from the rest of them is how they train their mind to outperform themselves each time. He works with people to Unleash their potential & become Unstoppable in the Journey of success.